Municipality of Odžaci is located in the west part of Bačka, on the left coast of the river Danube in length of 9.5 km.
The territory belongs to the West-Bačka district, AP Vojvodina, Republic of Serbia. It is surrounded by the municipalities of Apatin, Sombor, Kula, Vrbas, Bačka Palanka, Bač and on Danube is bordered with Republic of Croatia.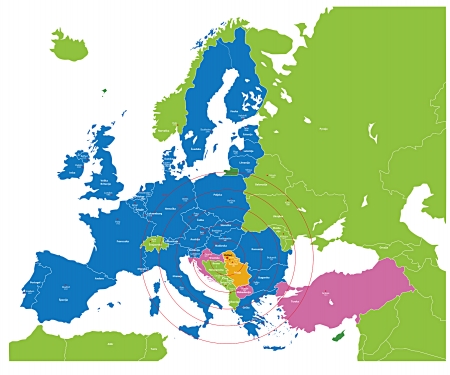 The territory of municipality of Odžaci covers an area of 41.115,89 hectares. It consists of 9 Cadastral municipalities: Odžaci, Bački Gračac, Bački Brestovac, Srpski Miletić, Bogojevo, Karavukovo, Deronje, Ratkovo and Lalić, which are at the same time settlements.
By size of the territory, municipality of Odžaci is one of the smallest municipalities in the scope of Vojvodina.
The municipality center, settlement Odžaci, is located in the middle of the municipality's territory, whereas the other settlements are radially staggered around the municipality's center.